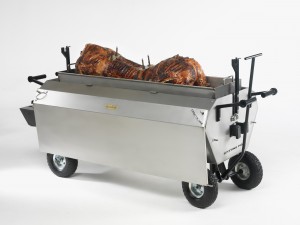 Our exceptional hog roast kit is the most popular accessory in our second hand hog roast machine product line. If you want to make the most out of your roaster, this set really gives you maximum capacity. It is essentially a large roasting tray that fits within the upper cooking level and allows you to cook as much as one 70kg hog and four 20kg joints of pork –in one go! The hog roast kit can also be used to cook beef, lamb, chicken and vegetables.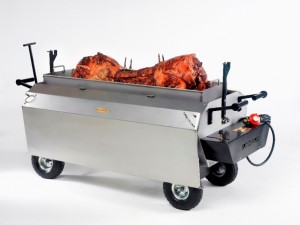 Once your meat has been roasted in the upper level of the hog roaster, it's time to raise the tray to the service position where you can comfortably begin carving. This means raising it into the open air, where your guests can see the action and smell the delicious roast scents! Serving up pork this way adds drama to any event catering.
All our hog roasting equipment has been designed to be super easy to use too. We have over 50 years in the business, so have produced machines and accessories that bring all our knowledge together to make roasting straightforward for even the most novice chef.
Give us a call to find out more!